Events
Master The Disaster Conference
Thursday, March 2, 2017 - Friday, March 3, 2017
Are you ready to be a leading insurance claim professional who serves residential and commercial Policyholders dealing with property damaged by hail, wind, water or fire?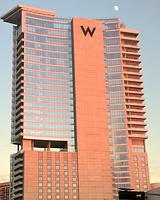 General contractors, public adjusters, roofers, attorneys, appraisers, engineers, agents and vendors attend to gain a competitive advantage by learning how industry leaders settle insurance claims fairly and promptly.

Policyholder Advocates was formed in part to build a national network of legitimate industry professionals who want to help boost their credibility by joining our 501C3 nonprofit and protect the insured by raising awareness for home and business owners of their rights and remedies to settle property damage insurance claims. Join us and attend the only conference designed to help everyone work together, strengthen consumer rights and cut through insurance claim clutter. Receive superior education and build your team to effectively and ethically help your business prosper.
Limited Seating Available!

Check out the agenda and specials offers and Register Now!
Event registration, membership dues and donations are tax deductible to the fullest extent allowed by law.
---
Learn how to build your insurance claim business by handling large losses.
December 5th-7th 2016 | Dallas, TX

Learn how to build your insurance claim business by handling large losses. Large Loss Insurance Claim Training - Taught by Industry Veterans Scott Tarpley, Dick Wagner, Talylor Cates, David Herring and Scott Friedson - Step-by-Step Course on how to handle and get paid on Large Losses, including:
• Preparing for the financial strain of a Large Loss.
• Learning to handle 15+ sub-contractors. .
• Learning how to execute a contract properly.
• Devising a plan to execute the Loss with adequate manpower.
• Market your new Large Loss Division.

Project forms included ($300 value) and $1,000 equipment rental credit with The Drying Team.

Policyholder Advocate members please use coupon code TPALLGP to receive a $100 discount.
---
"This seminar was so informative. I'm very glad I came. Highly recommend!" – Alena
FREE Educational Seminar
What You Need To Know About Insurance Claims



6:00 P.M. at Holiday Inn Express & Suites
4412 Bass Pro Drive Garland, Texas 75043
Thursday, March 24, 2016
Thursday, April 7, 2016
Policyholders Learn & Ask Questions About Dealing With Insurance Claims
Topics Include:
– What to look for and look out for dealing with wind and water damage insurance claims.
– An overview of the insurance claim process.
– Documenting and negotiating claims for successful settlement.
– The difference between contractors and adjusters.
– What is a public insurance adjuster?
– Your options if you disagree with your insurance company's claim assessment.
– Your rights as a Texas Policyholder.
– When to seek legal counsel?
– What is an "appraisal of claim damage"?
– Business Interruption and Additional Living Expense claim tips.
– How to receive a fair claim settlement in a timely manner.
– Contractor and Public Adjuster Interviewing tips.
– Understanding your insurance policy
– Many valuable tips, consumer rights and insight for settling property damage insurance claims.


Reviews From Previous Attendees
"

This seminar was so informative. I'm very glad I came. Highly recommend!" – Alena
"This organization will help you understand your rights as a policyholder" - Shelby

"Learned a lot that we didn't know about being a policyholder and working with the insurance carrier" - Gloria A
"You Need To Come To This Seminar!" - Greg F.
"This Seminar Cleared Up Many Doubts" - Maria
"Remember Insurance Is a Business" - Maggie
"Don't Push To Take Legal Action" - Alena
"Review Policy Limits and Coverage" - Chris
"Don't Talk Lawsuit, Patience Along The Process, Hire an Independent Adjuster if Insurer's Adjuster is Not Fair" - Eric
Policyholder Advocates (TPA) is the only 501 (C)(3) nonprofit organization standing up for the rights of Texas insured consumers and the professionals who assist them.
---
PAST EVENTS

FEBRUARY 10th and 11th

We are excited to announce that Policy Holder Advocates is an official sponsor of Elite's 2016 IRC Summit. Elite's 4th annual Insurance Restoration Contractor Summit.

IRC Summit will be hosted at The Irving Convention Center, in Irving TX. TPA will be presenting on Feb.10th.
---
February 17th-19th Houston, TX
8441 Gulf Fwy. Houston, TX


IICRC Water Restoration Technician Certification Course
Increase your water damage insurance claim IQ!

Get an IICRC Water Restoration Technician Certification.
19 CE Hours for Adjusters.